Congratulations!
If you are reading this, you have most likely made the wise decision of selecting WooCommerce as the e-commerce solution for your business.
As you will soon discover, one of the greatest features built within WooCommerce is the ability to suggest other products to customers as they go through the buying process.
In this step-by-step, actionable guide you will learn what a related product is via tags and categories, as well as, gain a better understanding of what cross-sell and up-sell mean.
And, even better, how to use them to optimize your online store and increase sales.
Within WooCommerce, products can be Related to each other in three ways:
Up-Sells,
Cross-Sells,
By having the same tags or categories.
---
Navigating WordPress to get to WooCommerce:
Sign into WordPress by adding /wp-admin to the back of your URL
You'll see your Dashboard.
On the left hand side of your Dashboard browse down the list of options until you see "WooCommerce".
---
To add an up-sell or cross-sell to a product:
Go to WooCommerce > Products and select the product on which you'd like to show an up-sell or cross-sell.
Scroll down to the Product Data panel.
Select the Linked Products tab in the left menu.
Add the product you wish to link to by searching for it.
Update.
Note: related products, up-sells and cross-sells are all sorted randomly.
---
What is an Up-Sell?
Up-sells are products that you recommend instead of the currently viewed product.
Basically, when someone is looking at a specific product, you have the option of adding the up-sells.
In this case I have added an Woo Logo T-shirt and a Patient Ninja T-shirt with the hopes you add them to your cart, in addition to the Ninja Silhouette T-shirt you are already looking at.
You can also leverage Upsell as a great way to get your customers to think about a similar product that have more features, added options, and of course, has better margin.
Upselling most typically focuses on products that are more profitable or better quality or more expensive.
Depending on your WordPress theme, these products display on the single product page underneath the product's description.
Up-sells (user defined) show on the product page.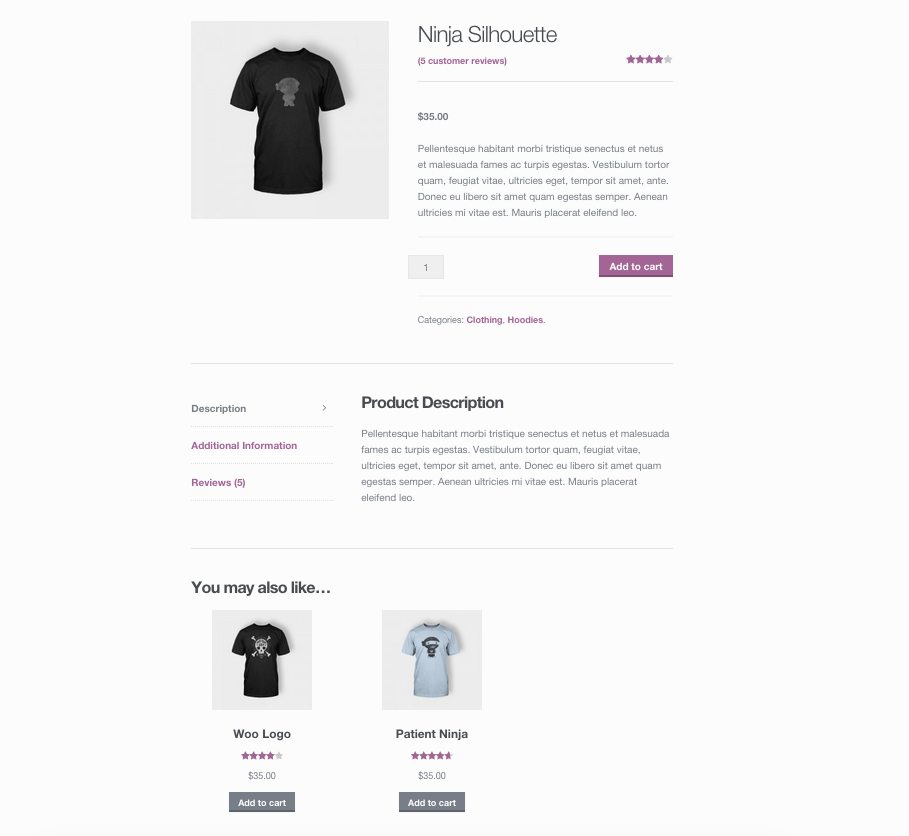 ---
What is a Cross-Sells?
Cross-sells are products that you promote in the cart as supporting items to the current product a prospect or customer is currently looking at.
Cross-Sells
At checkout there are other products the customer could use with the existing product they are purchasing.
In this example, I am suggesting that they might also be interested in the other T-shirts.
Depending on your theme template, they display on the cart page underneath the cart products table with a thumbnail image.
Cross-sells (user defined) show on the cart page.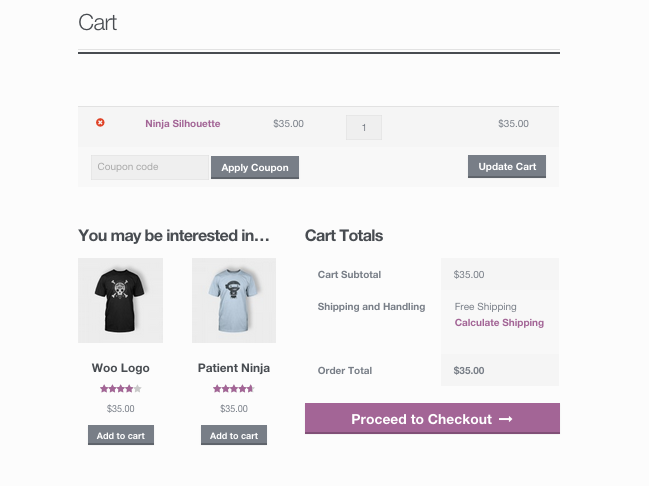 ---
Related Cross Sell Hybrid
If you a sell niche or technical products like a pneumatic torque wrenches you might suggest to your customers both related options and add-on options.
For example, adding an FRL to power it [cross-sell] , and adding other sizes of the same tool [related products].
If you sell bookkeeping services you might suggest Quickbook integration with WooCommerce set-up.
Both up-sells and cross-sells will need to have been products you have previously added to your store.
Cross-sells are typically complementary items. For example, if you're selling a ninja t-shirt, they could be a ninja hoodie and ninja socks.
---
How to add cross-sells and Upsells in Woocommerce

1. Simply start typing in the product you want to appear here as an up-sell.
2. Same with cross-sells. Just start typing in the product name to search for it.
---
What are Related Products?
Related Products is a section on some templates that pulls products from your store that share the same tags or categories as the current product.
These products cannot be specified in the admin, but can be influenced by grouping similar products in the same category or by using the same tags.
Related products (automatic) also show on the product page.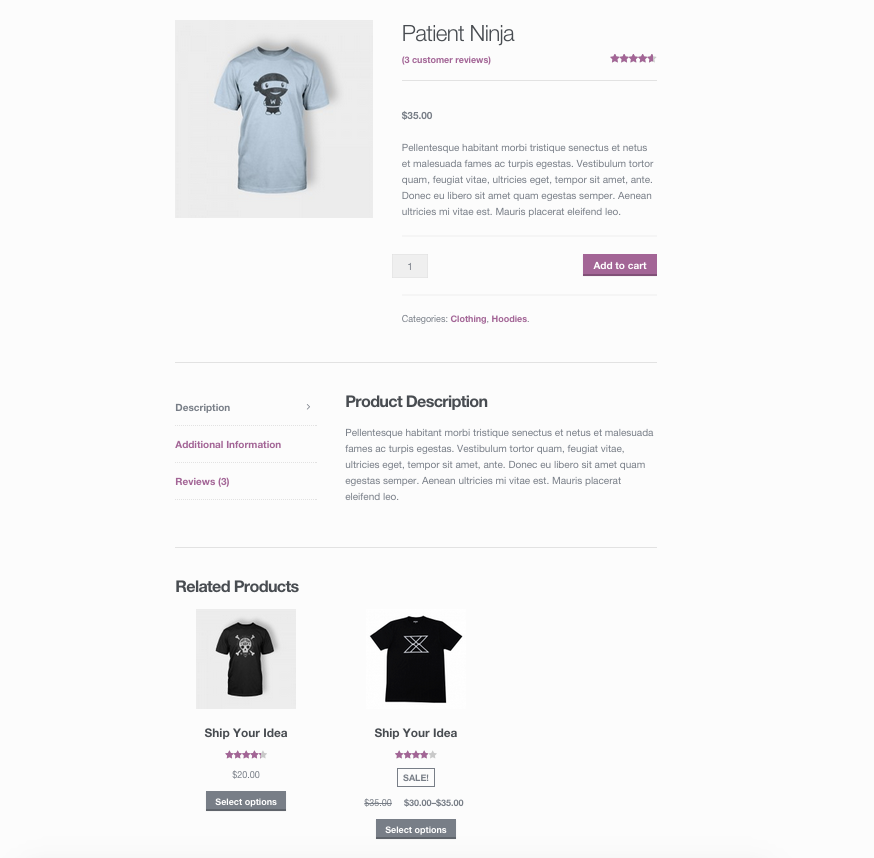 In this example the "Jamaican Me Crazy" flavor of coffee is tagged as "Coffee and Flavored Coffee".As you can see there are no coffee mugs, tea products, or other unrelated products being suggested by WooCommerce.
Here's a deep-dive documentation from WooCommerce if you need it.
Have questions, comments, or other ideas, please comment below.
Thanks and congrats again!